https://www.youtube.com/watch?v=UwCFJTcZsGk&feature=youtu.be
HEALTHY FOOD FOR A
HEALTHY LIFESTYLE
COUNTRYSIDE ORGANICS
BRINGING EXCELLENCE TO YOUR TABLES
OUR 100% ORGANIC AND NATURAL
FARMING METHODS GET YOU THE NOURISHMENT YOU DESERVE
QUALITY
GUARANTEED
We take great pride in our services. To us, the customer always comes first and that is why we have a 100% cashback guarantee in case you are not satisfied with the products.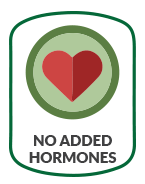 At Cs Organics, we vow to get your food as natural and healthy as possible and that's why we raise our chicken free of added hormones. This means the farm chicken are allowed to grow through their natural course without injection of growth Hormones to add weight to them. Eat real, be real!
While some brands may only meet the minimum for what is required to describe their chickens as "free-range", we believe that free-range should mean exactly what it implies. So, we give our chickens open space to freely move about pecking the ground, taking dust baths, exploring the grass or simply soaking up the sunshine – doing the natural things birds do.
Our chickens are raised in a pasture-centred environment. As soon as they can comfortably and safely be out of doors (about four weeks of age), they have unlimited, 24-hour access to pasture areas. The pastures are fenced and covered with netting to protect the birds from predators, and we have elevated outdoor roosting areas, and outside feeders and drinkers. We rotate the pastures so that the chickens have access to grassy areas. Since these birds are outside day and night, we use a heritage breed that is hardier than the typical broiler chicken.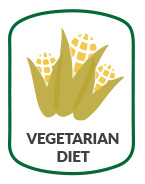 You won't find any animal by-products in our chicken feed; we feed our birds primarily a diet of Non-GMO corn, vegetables, fruits and soy. However, our chickens are free to graze naturally outdoors, grabbing a few bugs or blades of grass.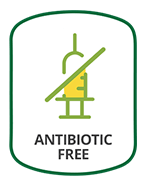 Antibiotics in poultry production have become increasingly concerning as of its after-effects, we have chosen to remove all antibiotics from our poultry raising practices. So, when you buy one of our chickens, you can be assured it was raised with No Antibiotics, EVER.
100% NATURAL
AND PURE
CHICKEN
WHY CHOOSE COUNTRYSIDE ORGANICS?
Countryside Organics is a healthy food venture dealing in naturally grown free-range chicken delivering farm fresh chicken in Pakistan.
At Countryside Organics, we know that healthy meat means healthy you. Therefore, animal healthcare is our foremost preference. All our farm animals are 100% vegetarian fed and free-range to ensure you get natural chicken in its purest form. Getting your chicken from us means:
100% NATURAL AND PURE CHICKEN

Vegetarian fed chicken with no animal by-products

3 times more vitamin E

Antibiotics-free
LEARN MORE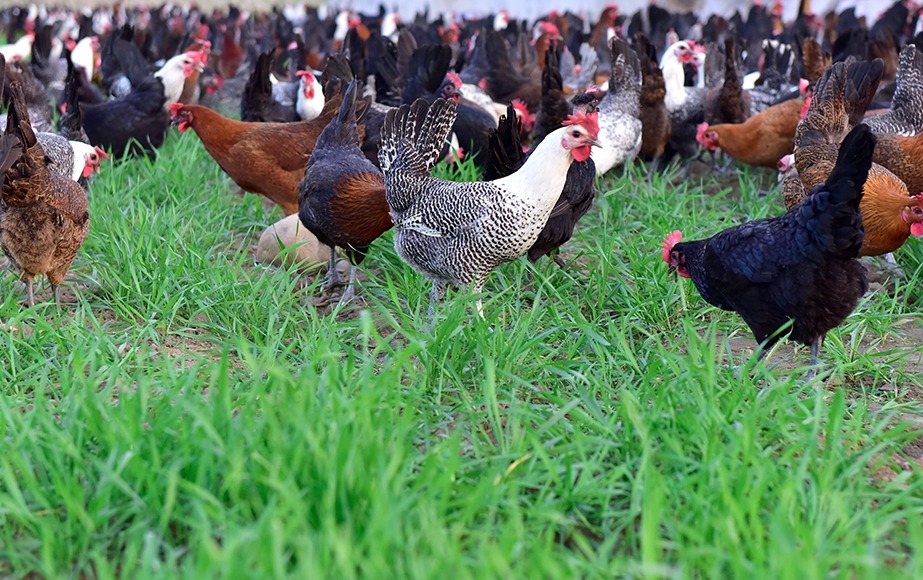 OUR TOP PRIORITIES

Animal Welfare
We opt for natural farming methods keeping the chicken safe and healthy for you. Can't believe it? Come and see for yourselves. The Countryside Organics farm is 24x7 open for visitors so that you can learn where your food is coming from.
Your Health
Here at Countryside Organics, health comes first. Our natural farming methods ensure that the chicken comes fresh from the farm to your table in its healthiest and safest form.

Market Value
Our chicken box gets you the healthy proteins you need to keep fit and steady. We let the chicken grow their natural way and eat strictly vegetarian before they make it to the slaughterhouses so that you get the best value products.
WHAT OUR CLIENTS SAY
Their Organic chicken is very healthy and delicious in taste. Their team is very dedicated and efficient. They value a lot to the feedback of their customers. I will highly recommend that everyone must give a try to this organic chicken and will feel the difference!

Shazia Khanum
I have personally visited their farm. Masha Allah everything was really good. I must say I'm really impressed. Staff was very friendly. Chicken were really healthy, free range chickens, good breeds, Organic feed, they really know what they r doing. Good job. Keep up the good work 🙂

Muhammad Wasif Malik
I received my order of broiler chicken n desi eggs yesterday. though the order was bit late but the quantity n quality both were good according to price if it is really bred with organic food. can't say right now about the health effects but satisfied with delivery. there was no hassle to find for it in the market n I got it right at my doorstep.

Amna Shabbir
This ain't golden. it's actual desi chicken which rocks!!! lucky to have found them. First-order this week was great hope they can maintain the quality. Will keep updating this review as the orders keep coming in. we upgraded our order from three to five chickens every week!
Fresh food · Great selection

Yuri Yuralis
Best in town. Keep up the good job and never compromise on quality. One of your permanent customers.

Taimur Ahsan
Naturally grown in accordance with Organic principles, natural feed (corn, vegetables, fruit), free from antibiotics and growth hormones. No preservatives & freshly slaughtered from farm to your door.
Order Now
For Inquiries Fill Out This Form >
PLEASE FILL OUT THE FORM BELOW AND WE WILL CONTACT YOU SHORTLY

Here at Countryside Organics, we aim to source our naturally grown chicken to raise a healthy future generation. In the past few years, our customer base has grown from grocery stores to individuals and keeps on multiplying adding new satisfied customers to our farm family.
To earn your trust, we are 24x7 open to visitors so they can know the value we add.